Meet The Team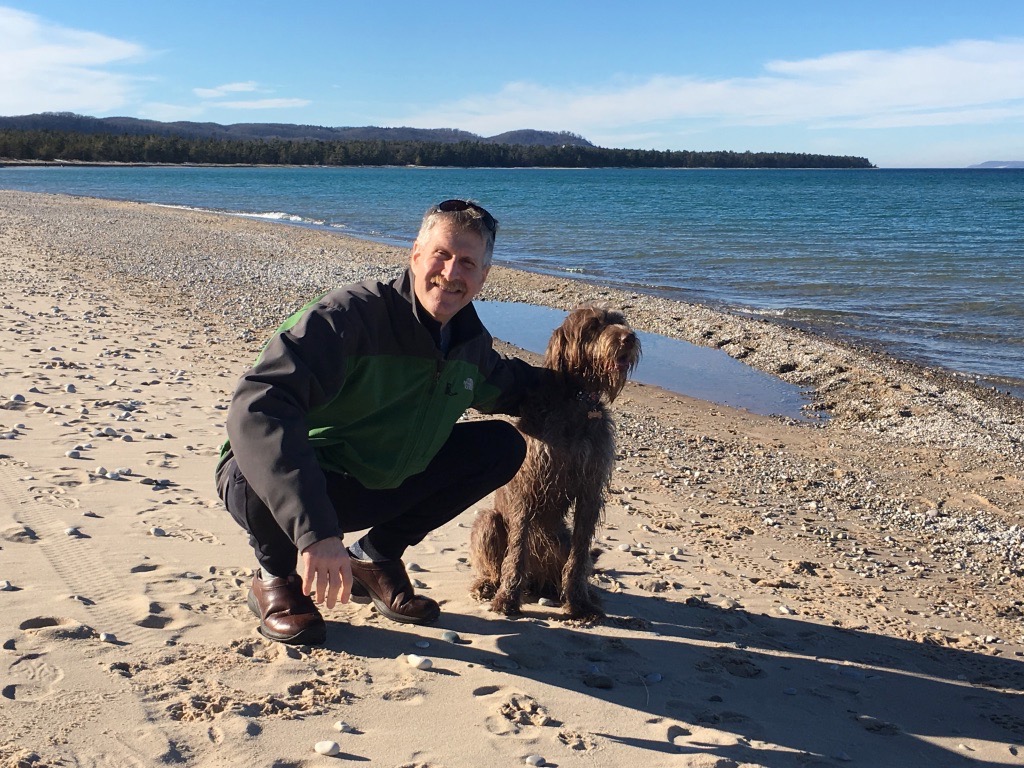 Sander Weckstein
-
MD, FAACAP, FAPA
Child and Adolescent Psychiatrist
Dr. Weckstein is a Child and Adolescent Psychiatrist who has practiced in Northern Michigan for over 30 years. He received both his Bachelors in Biomedical Science and his Medical Degree from the University of Michigan. He went on to pursue his psychiatry residency at Wayne State University followed by a fellowship in child and adolescent psychiatry at The Hawthorne Center. He is a fellow of both the American Academy of Child and Adolescent Psychiatry and the American Psychiatric Association, and is a Clinical Assistant Professor in the Department of Psychiatry at Michigan State University.
Dr. Weckstein provides comprehensive evaluations, cognitive behavioral and other evidence-based therapies, and medication interventions if appropriate. In addition, he believes in a holistic approach including the importance of leading a healthy lifestyle for optimal mental health benefits; thus incorporating mindfulness and healthy lifestyle approaches into his treatment paradigms.
In his spare time, Dr. Weckstein enjoys fly-fishing, hiking, skate-skiing, yoga, meditation, reading, jogging and spending time with his family and dogs, Nella and Piper.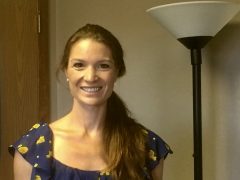 Sarah Chichester
-
PMHNP-BC
Psychiatric Mental Health Nurse Practitioner)
Sarah Chichester is a board-certified Psychiatric Mental Health Practitioner.
Sarah received her Bachelor of Science in Psychology with a concentration in Human Development from Depaul University before pursuing a Master of Science in Psychological Research, co-specializing in Developmental and Clinical Psychology, from the University of Amsterdam. Sarah was excited to apply her education through direct patient care and subsequently completed her Bachelor of Science in Nursing from the University of Michigan followed by a Master in Science in Nursing from the University of California San Fransisco – with comprehensive clinical training in child and adolescent psychiatry.
Sarah's approach varies depending on the need of each individual. She works collaboratively with patients and families to gain a broad view that encompasses environmental, social, psychological, and biological variables. Sarah uses a holistic perspective when considering the course of treatment for individuals. Sarah provides cognitive-behavioral and mindfulness-baed therapy, and when appropriate, medication assessments and related treatment for children, adolescents, and adults. Her goal is to see the whole person and to integrate a multitude of healthy approaches to facilitate complete and lasting healing of underlying issues.
Sarah is a Traverse City native who enjoys spending time outdoors year-round; hiking, camping, running, reading, gardening, cooking, and spending time with her husband, daughters, dog – Albus, and two cats -Mr. Buttons and Bagheera.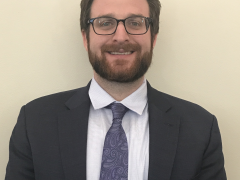 Ethan Weckstein
-
DO
Psychiatrist
Ethan graduated medical school from Midwestern University in 2018, and his Psychiatric Residency at Loyola University Medical Center in Chicago in 2022. Currently, in Chicago he specializes in Eating Disorders at the Eating Recovery Center and has been providing tele-health services within his home town of Traverse City and the surrounding areas since 2020. He thinks it has been a privilege to have the opportunity to work closely with and follow in his father's footsteps.
Ethan enjoys reading, meditating, sailing, skiing, playing tennis and spending time outdoors; hiking, biking and jogging. He enjoys good food, cooking and spending time hus close friends and family – and of course his beloved dogs Nella and Piper whenever possible.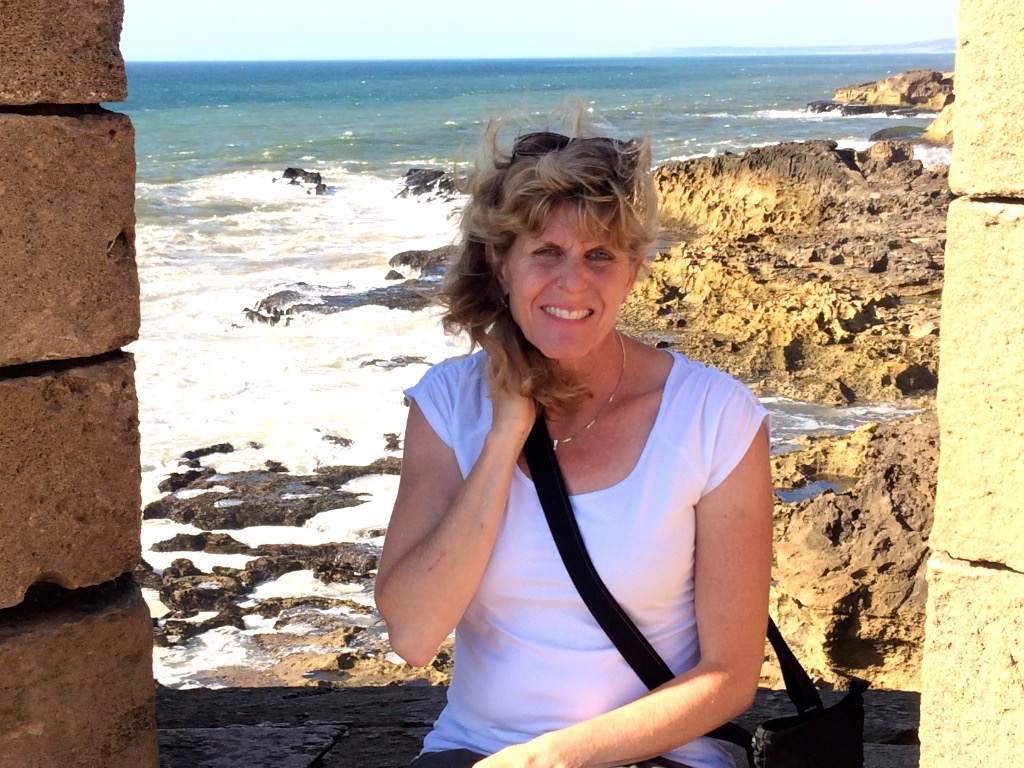 Wendy Weckstein
-
P.T., M.Ed.
Physical Therapist, Wellness Consultant, and MBSR Teacher
Wendy is the Director of Wellness Programming at NMPS, PC. She received her Bachelor's in Science in Physical Therapy and her Master's in Education from the University of Michigan. She is a Certified Wellness Consultant, a Certified Teacher in Mindfulness Based Stress Reduction – MBSR through Brown University's Mindfulness Center and School of Public Health, as well as a Certified Teacher in Mindfulness Based Stress Reduction for Teens – MBSR-T (otherwise known as Stressed Teens.) Wendy provides comprehensive health and wellness evaluations for children, teens and young adults as well as individualized, evidence-based fitness and wellness programming (including mindfulness training) to support their mental health goals.  She offers Mindfulness Based Stress Reduction MBSR Classes for teens and adult along with a variety of other Healthy Living and Mindfulness Groups for parents, young adults, teens and pre-teens.
Wendy has lived in Traverse City for over 30 years and enjoys sailing, skiing, hiking, running, traveling and spending time with her husband, three children and dogs, Nella and Piper.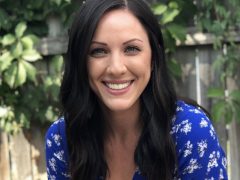 Sarah Rademacher
-
LMSW
Social Worker
Sarah is the newest member of NMPS. She earned a Bachelor of Science degree in Sociology and minor in Psychology from Grand Valley State University, and received a Master of Social Work degree with an emphasis in interpersonal practice from Western Michigan University. She has prior experience providing services to families and children with developmental disabilities, serving families and children in the foster care system, experience with infant mental health and youth homelessness and providing therapy to individuals with chronic illnesses and other disabilities. Sarah uses a combination of evidence-based therapy approaches including cognitive behavioral therapy strategies, interpersonal therapy approaches, modified parent management training techniques and mindfulness approaches.
Sarah's approach is caring and compassionate. She values building trusting relationships with all her patients, and is intentional about creating a safe, supportive and non-judgmental therapeutic environment to foster healing and personal growth. 
Sarah was born and raised in Traverse City, MI. She enjoys the water and beaches, walking/hiking, reading and spending lots of time with friends and family.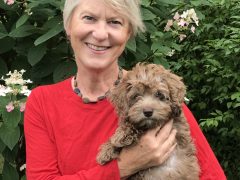 Lynda Key
-
LMSW
Social Worker
Lynda received her Bachelors in Psychology from Calvin College and her Masters in Social Work from Grand Valley State University.  Lynda began her career in mental health working in residential treatment facilities for children and adolescents.  She has 30 years of experience working as a School Social Worker, while also working on a part time basis for several years at Northern Michigan Psychiatric Services as a therapist.  Lynda takes a holistic approach in her work with children and families, incorporating those strategies that will be most helpful for each individual.  Lynda provides a supportive and nonjudgmental space for children and families.
Lynda grew up in Madison Wisconsin and regularly vacationed in Leelanau County.  She was thrilled to move to the area in 1998 with her husband and dogs.  In her free time, Lynda enjoys hiking, biking, cross country skiing, boating, painting, making jewelry, and spending time with her husband, dogs, family and friends.
Congratulations to Lynda for receiving the honor of being selected as one of our region's 2020 Outstanding Educators of the Year!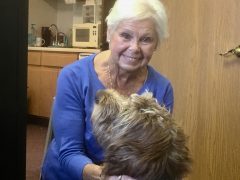 Merrilee Godisak
-
Front Office Staff
Merrilee has been working part-time at NMPS, PC since May of 2008. She works hard in the front office helping Dr. Weckstein, the therapists and patients. But, her favorite responsibility is taking Nella and Piper on afternoon walks; in particular she enjoys walking Nella during the winter months and watching her frolic and play in the snow. According to Merrilee, the most gratifying part of her job is seeing a patient enter the office sad… and then leave with a big smile on their face!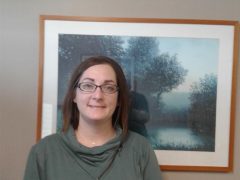 Amber Betts
-
Office Manager
Amber is the Office Manager at NMPS, PC. She has a passion for helping those in need and enjoys developing relationships with patients and their families. It brings her great joy knowing she has helped others in a meaningful way. Her goal is to complete nursing school and to pursue a career in the field of mental health. Amber is married to her soulmate, Bryant, and together they have two amazing children. In their free time they enjoy kayaking, traveling, riding ATV's, and spending time together as a family. Amber also has a chocolate lab named Piper who keeps her very busy.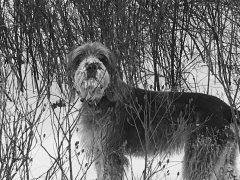 Nella
-
Office Dog
Nella was raised as puppy at NMPS, PC and has been a valued part of the team for over 5 years! You will find her welcoming you as you check-in at the front desk or curled up in a ball on her favorite chair in Dr. Weckstein's office. She is beloved by staff  and patients alike.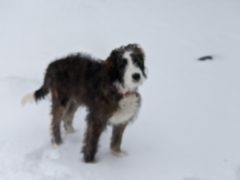 Piper
-
Office Dog
Piper is the newest member of the team and is Nella's little sister. She has added a whole new level of joy and mischief to the office and is looking forward to meeting you!🙂