Meet The Team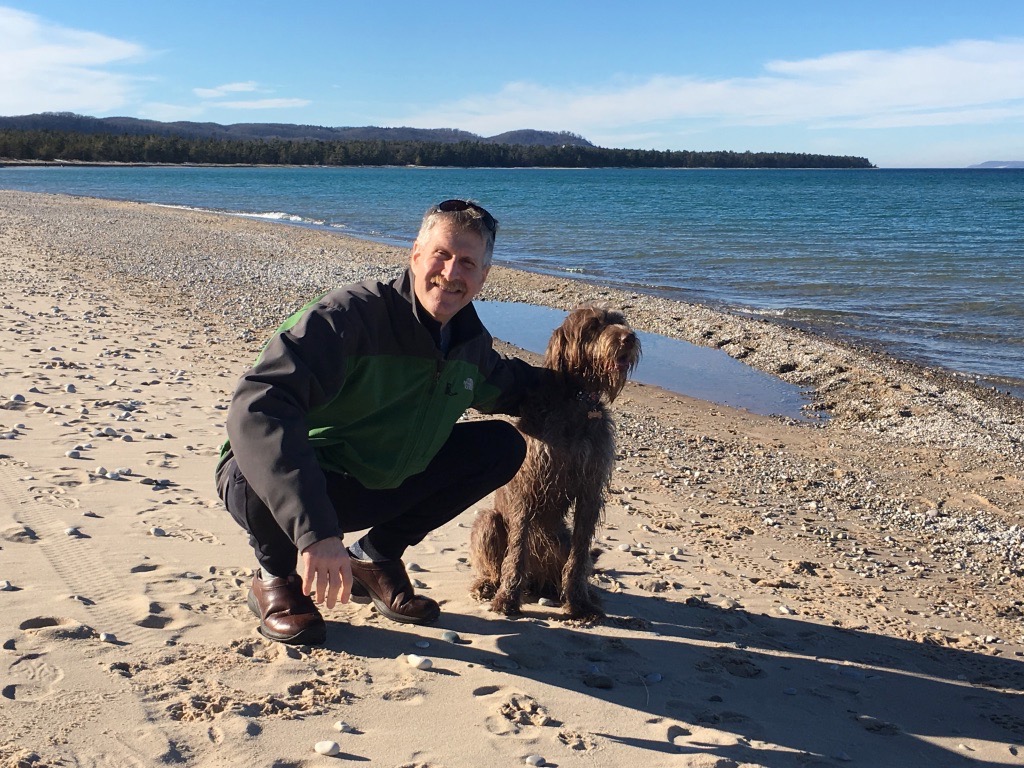 Sander Weckstein
-
MD, FAACAP, FAPA
Child and Adolescent Psychiatrist
Dr. Weckstein is a Child and Adolescent Psychiatrist who has practiced in Northern Michigan for over 25 years. He received both his Bachelors in Biomedical Science and his Medical Degree from the University of Michigan. He went on to pursue his psychiatry residency at Wayne State University followed by a fellowship in child and adolescent psychiatry at The Hawthorne Center. He is a fellow of both the American Academy of Child and Adolescent Psychiatry and the American Psychiatric Association, and is a Clinical Assistant Professor in the Department of Psychiatry at Michigan State University.
Dr. Weckstein provides comprehensive evaluations, cognitive behavioral and other evidence-based therapies, and medication interventions if appropriate. In addition, he believes in a holistic approach including the importance of leading a healthy lifestyle for optimal mental health benefits; thus incorporating mindfulness and healthy lifestyle approaches into his treatment paradigms.
In his spare time, Dr. Weckstein enjoys fly-fishing, hiking, skate-skiing, yoga, meditation, reading, jogging and spending time with his family and dog, Nella.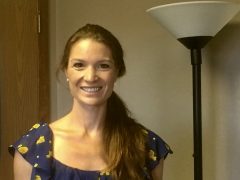 Sarah Chichester
-
PMHNP-BC
Psychiatric Mental Health Nurse Practitioner)
Sarah Chichester is a board-certified Psychiatric Mental Health Practitioner who is enjoying her second year working at NMPS, PC.
Sarah received her Bachelor of Science in Psychology with a concentration in Human Development from Depaul University before pursuing a Master of Science in Psychological Research, co-specializing in Developmental and Clinical Psychology, from the University of Amsterdam. Sarah was excited to apply her education through direct patient care and subsequently completed her Bachelor of Science in Nursing from the University of Michigan followed by a Master in Science in Nursing from the University of California San Fransisco – with comprehensive clinical training in child and adolescent psychiatry.
Sarah's approach varies depending on the need of each individual. She works collaboratively with patients and families to gain a broad view that encompasses environmental, social, psychological, and biological variables. Sarah uses a holistic perspective when considering the course of treatment for individuals. Sarah provides cognitive-behavioral and mindfulness-baed therapy, and when appropriate, medication assessments and related treatment for children, adolescents, and adults. Her goal is to see the whole person and to integrate a multitude of healthy approaches to facilitate complete and lasting healing of underlying issues.
Sarah is a Traverse City native who enjoys spending time outdoors year-round; hiking, camping, running, reading, gardening, cooking, and spending time with her husband, daughter, and two cats; Mr. Buttons and Bagheera.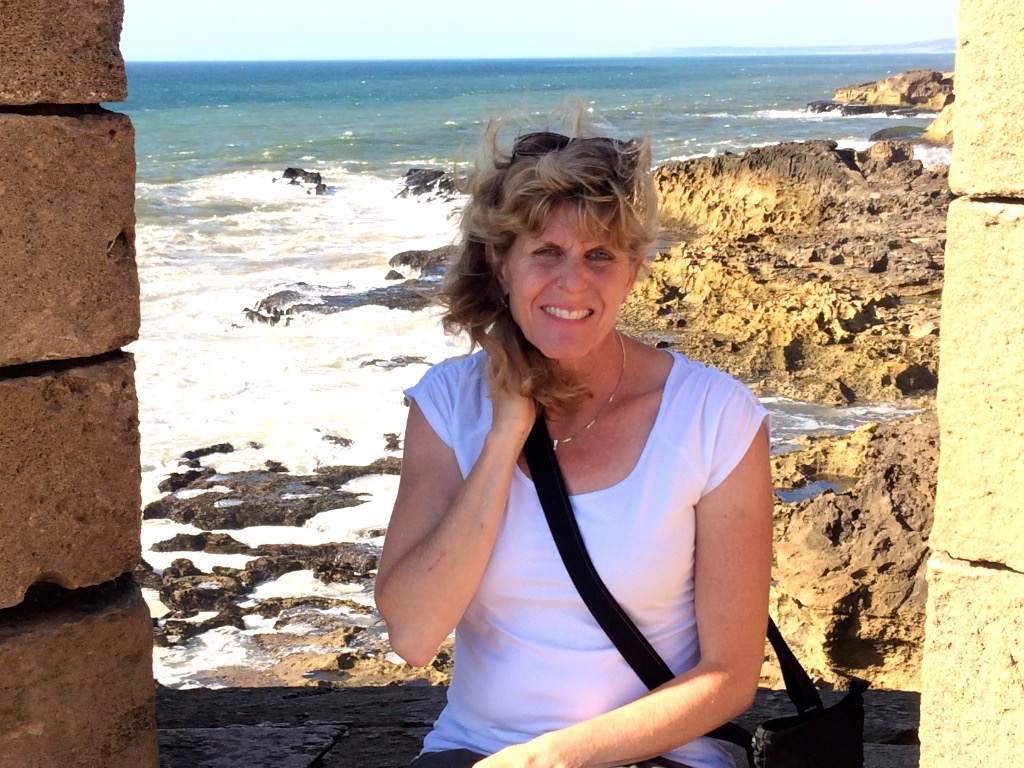 Wendy Weckstein
-
P.T., M.Ed.
Physical Therapist, Wellness Consultant, and MBSR Teacher
Wendy is the Director of Wellness Programming at NMPS, PC. She received her Bachelor's in Science in Physical Therapy and her Master's in Education from the University of Michigan. She is a Certified Wellness Consultant through the NAFC, Certified in Mindfulness Based Stress Reduction for Teens (MBSR-T) and is an MBSR Teacher through Brown University's Mindfulness Center/School of Public Health. Wendy provides comprehensive health and wellness evaluations for children, teens and young adults as well as individualized, evidence-based fitness and wellness programming (including mindfulness training) to support their mental health goals.  She offers Mindfulness Based Stress Reduction Classes for teens and adult along with a variety of other Healthy Living and Mindfulness Groups for parents, young adults, teens and pre-teens.
Wendy has lived in Traverse City for over 25 years and enjoys sailing, skiing, hiking, running, traveling and spending time with her husband, three children and dog, Nella.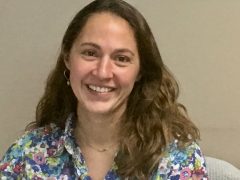 Missy DeFilippo
-
Office Manager
Missy is the Office Manager of Northern  Michigan Psychiatric Services, PC. She has been a valued employee of NMPS for over 20 years. In addition to over-seeing daily operations and the supervision of other staff, Missy is a Working Memory Training (WMT) Coach, and works one-on-one with children, teens and young adults with this intervention.
When Missy is outside of the office she enjoys raising goats, beekeeping, hiking, horseback riding and spending time with her husband and 3 beautiful children.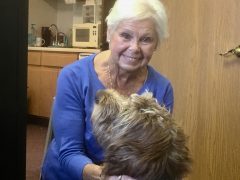 Merrilee
-
Front Office Staff
Merrilee has been working part-time at NMPS, PC since May of 2008. She works hard in the front office helping Dr. Weckstein, the therapists and patients. But, her favorite responsibility is taking Nella, the office dog, on afternoon walks; in particular she enjoys walking Nella during the winter months and watching her frolic and play in the snow. According to Merrilee, the most gratifying part of her job is seeing a patient enter the office sad… and then leave with a big smile on their face!
Janet Fabiszak
-
New Patient Coordinator/Receptionist
Janet joined the NMPS, PC team in 2015 bringing with her over 20 years of medical office experience. She enjoys scheduling appointments, whether you are a new patient or a recurring one, and answering any questions that may arise.
Outside of the office, Janet enjoys her 2 cats, Ester and Ruth, which are her children. She also enjoys quilting and painting ceramics and glass. Recently, Janet added to photography to her list of hobbies,
-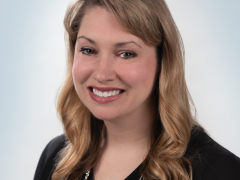 Robin Heiges
-
LMSW, LCSW
Social Worker
Robin received her Bachelor in Psychology and Business Minor from Hope College and her Masters in Social Work with clinical specialty from Grand Valley State University. She has been working with children, adolescents and families since 2000 and has been employed with NMPS as a therapist since 2004. Robin provides Cognitive Behavioral Therapy, Parent Management Training, School Programming, Mindfulness Based Stress Reduction and Eye Movement Desensitization and Reprocessing. She takes a person centered-strengths based approach to providing evidence based interventions. She strives to provide a safe space that is free from judgement, in a supportive environment that promotes personal empowerment and healing.
Robin enjoys reading, camping, boating, meditation, horseback riding, traveling and spending time with friends and family.
Mary Joslin
-
LMSW
Social Worker
Barbara Hammond
-
MEd
Learning Strategies/Educational Consultant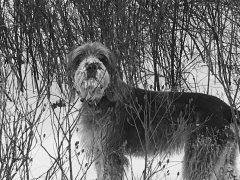 Nella
-
Office Dog
Nella was raised as puppy at NMPS, PC and has been a valued part of the team for 4 1/2 years! You will find her welcoming you as you check-in at the front desk or curled up in a ball on her favorite chair in Dr. Weckstein's office. She is beloved by staff  and patients alike.