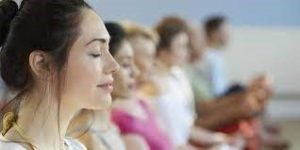 This 8-week class is designed for those who have completed an MBSR class; who are looking to share their journey with others and connect with the practice of mindfulness on a deeper level. It is a time to explore the possibility of integrating the practice of mindfulness into one's life in a more consistent, practical and meaningful way.
In the Advanced MBSR class you will have an opportunity to connect with your peers and sit together as we engage in a 30-40 minute guided and silent meditation along with directed discussion. Each meditation will be based on a specific mindfulness topic and include brief instruction followed by longer periods of silence. Following this practice there will be time set aside to answer specific questions related to challenges you may be having within your personal practice, or perhaps to share and rejoice in insights that have been uncovered along the way.
In this class you will be introduced to more advanced mindfulness topics – while exploring the possibility of integrating this both within your formal practice, as well as within your daily life.
  IN-PERSON OR VIA ZOOM
Sundays
September 24th – November 12th
4:00pm – 5:30 pm
The Mindfulness Center of Northern Michigan
(The studio is located within Northern Michigan Psychiatric Services)
934 S. Garfield Ave Traverse City
Call 231-342-9634
for more information
Cost
$325 with Reduced Rate Options on the Registration Page